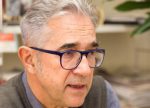 Josep Maria Montaner
Polytechnic University of Catalonia, Spain
(Organiser 2022 ENHR Conference)
jose.m.montaner@upc.edu
The Coordination Committee meets three times a year; once in the spring; once during the annual ENHR conference in the summer and once in the autumn.
The next meetings are scheduled for
Coordinators of working groups are welcome to attend the meetings of the Coordination Committee.
The Coordination Committee visits Delft (2018), Nicosia (2019) and Barcelona (2021).
Coordination Committee Elections 2022
The ENHR Election Committee and the ENHR Secretariat invite you to nominate candidates for the ENHR Coordination Committee (CC). The purpose of this call for nomination is to identify candidates who will stand for election for the ENHR Coordination Committee. Five seats will be open for the 2022 election. You will be elected for four years.
It is important to have as many candidates as possible to ensure a fair and representative election. You are therefore urged to consider standing for the election. If so, please find an ENHR member who will nominate you.
You are also urged to think about nominating another ENHR member. If so, please contact that member to find out whether he or she would be willing to be a candidate.
Members of the Coordination Committee are expected to attend, at their own expense, a number of meetings during the year and to be active at ENHR conferences.
How to nominate
ENHR members can nominate a candidate or be nominated as a candidate provided that they have paid their membership fee for 2022. Members from associate institutional members and members from outside Europe are excluded.
Please fill in the nomination form with the names of nominee and nominator and send the form, together with a short biographical sketch (± 200 words) and a photo, to the ENHR Office (enhr@tudelft.nl).
The biographical sketch should contain the candidate's academic position, activities in the Network, a maximum of three key publications, issues that you feel are important for the future of the Network and a motivation.
The deadline for receipt of nominations (including the biographical sketch and photo) is 31 March 2022, by midnight CET.