Coordination Committee Elections 2022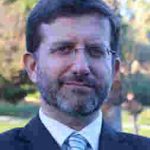 João Carvalhosa, 48, is adviser of the Board at GEBALIS, EM (Lisboa, Portugal), practitioner in the field of social housing, with a wide experience on management and international relations. As member of ENHR, he has organized the 2015 Annual Conference, in Lisbon, being ad-hoc member of the Coordination Committee in 2013-2016.
The roles at international level includes Chair of the Social Committee and Vice-Chair of the Public Section of Housing Europe, representing Portugal for about 15 years in the Executive Committee of this association and founder of the European Federation of Local Solidarity.
He was the leader of the Housing Europe delegation to the China-Europe Forum (2010), and represented Housing Europe in the United Nations Habitat 3 Conference (Quito, 2016).
João made dozens of presentations in events worldwide, like the IFHP – International Federation for Housing and Planning – Spring Conference (Macao, 2006) and the International Congress of Housing in the Portuguese Speaking Countries (São Paulo, Brasil, 2015).
Motivation
The motivation for this candidature is to make his experience and international professional network available for the CC and improve the bridge between academia and practitioners.
Publications
Promoção de competências pessoais e sociais nos idosos: programa de intervenção na comunidade. Lisboa, 2015 (DOI: 10.5935/1808-5687.20050025).
Home ownership and social housing: a practitioner's perspective. in Current developments in Housing markets in Europe: Implications for the social housing sector. Colloquium proceedings. CECODHAS European Social Housing Observatory. Brussels, 2007 (ISBN 978-92-95063-00-6).
Como elegemos?, Lisboa, 2004 (ISBN 972-9071-80-2).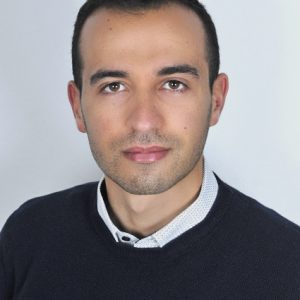 Igor Costarelli is a postdoctoral researcher at the Department of Sociology and Social Research, University of Milan Bicocca (Italy), and former visiting researcher at TU Delft, Faculty of Architecture and the Built Environment, and LAB'URBA University of Paris-Est Créteil. Since 2015, he has been regularly attending the annual conferences of the ENHR presenting his work in different working groups. In 2017, he co-organized and took part as a discussant in a seminar with members of the ENHR Coordination Committee hosted by the University of Milan Bicocca. He is a co-coordinator of the new ENHR working group Housing and Young People. His positive experience as an active member of the ENHR is what motivates him to stand for a position in the Coordination Committee.
Motivation
As a young researcher, Igor believes it is important to enhance the role, potential and representation of younger members in future activities of the network across different institutional and geographical contexts, especially those that are less represented in housing studies and research. In this regard, he commits to exploring new ways in which the ENHR can benefit young members, for example supporting early and mid-career researchers in their professional development (training, mobility programs etc.), increasing opportunities for research cooperation and exchange among young researchers and between junior and senior scholars.
Publications
Costarelli, I., Kleinhans, R. & Mugnano, S. (2021), 'Active, young, and resourceful': sorting the 'good' tenant through mechanisms of conditionality, Housing Studies, 36(8), p. 1250-1275.

Costarelli, I., Kleinhans, R. & Mugnano, S. (2020), 'Thou shalt be a (more) responsible tenant': exploring innovative management strategies in changing social housing contexts, Journal of Housing and the Built Environment, 35(1), p. 287-307.

Costarelli, I., Kleinhans, R. & Mugnano, S. (2019), Reframing social mix in affordable housing initiatives in Italy and in the Netherlands. Closing the gap between discourses and practices?, Cities, 90, p. 131-140.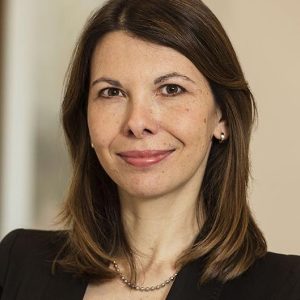 Darinka Czischke I am an Associate Professor at the Faculty of Architecture and the Built Environment, Delft University of Technology (The Netherlands). Since 2015 I have pioneered research in the field of Collaborative Housing, having founded the Co-Lab Research group at TU Delft and co-founded the ENHR working group 'Collaborative Housing'. I have been active in the ENHR since 2005, serving as coordinator of the ENHR WG Social Housing: Institutions, Organisations and Governance (2005-2013) and of the ENHR WG Policy & Research (2014-2017). Prior to starting a full-time academic career in 2015, I worked as a researcher and consultant in the fields of housing and urban development in Latin America and Europe, including as Director of World Habitat (formerly BSHF); Research Director of the European Social Housing Observatory at Housing Europe; Research Associate at the LSE Cities Programme, London School of Economics and Political Science, amongst others.
Motivation
As an elected member of the ENHR's Coordination Committee since 2018, I have worked on the goals set in my election statement, such as encouraging a stronger representation of early career scholars in the ENHR's governance. More recently, I have advocated for the adoption of environmental sustainability standards in our conferences. I believe I still have a lot to contribute to these and new challenges to keep the ENHR a vibrant and inspiring community of scholars. I look forward to your support to continue serving as a CC member in the next period!  
Publications
Brysch, S. L., & Czischke, D.(2021). Affordability through design: the role of building costs in collaborative housing. Housing Studies, 1-21. OPEN ACCESS https://doi.org/10.1080/02673037.2021.2009778

Cruz, M. G., Ersoy, A., Czischke, D.,& Van Bueren, E. (2021). How Co-design of Public Space Contributes to Strengthening Resilience: Lessons from Two Chilean Cases. In Governance of Climate Responsive Cities (pp. 105-125). Springer, Cham. Available here.

Czischke, D.,& Ayala, A. (2021). Housing in the Global North and in the Global South, in: Orum, A., Ruiz-Tagle, J., & Vicari Haddok, S. (Eds.) Companion to Urban and Regional Studies, Wiley-Blackwell; 1st edition (April 27, 2021). Available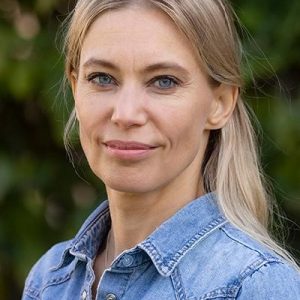 Emma Holmquist I am a researcher (PhD in Human Geography) at the Institute for Housing and Urban Research (IBF) at Uppsala University, Sweden. I first came to IBF in 2003 as an assistant and the year after started my PhD in human geography. Since 2009, I have worked as an interdisciplinary researcher at IBF, involved in several national, Nordic and international/comparative research projects on segregation/social mix, large housing estates, gender and housing, and IMER. Today, I am the PI for a project on the restrictive turn of migration policies and its relation to housing policies and city planning, as well as the PI for a Swedish network on housing as a right. I am also engaged in a European comparative project on practices of sharing in the field of housing and public space. I also teach urban, social and political geography. Apart from research and teaching, I have also worked at a county administrative board in Sweden (2014-2016) and with research granting at a government research council (2017-2018). I currently serve as a member of IBF Board.
I would thus bring to work in the ENHR Coordination Committee a broad range of experience, with relevant research topics and with institutions involved with the funding, conduct, and application of research. I also bring familiarity with the ENHR. I have attended several of the ENHR conferences (2005, 2006, 2010, 2011, 2013, 2018, 2019).
Motivation
I would like to contribute to maintaining the format of ENHR, where housing research is put first and where researchers not only get to briefly network with researchers in related fields, but also are provided a physical and digital room to develop and discuss results in depth. It would be stimulating to work for the new generation of researchers interested in ENHR and thereby to renew housing research.
Publications
Bengtsson, B. Holdo, M. & Holmqvist, E. (2022, forthcoming, eds.), Allas rätt till bostad: marknadens begränsningar och samhällets ansvar [Everyone's right to housing: market restrictions and society's responsibilities], Didalos Förlag.

Holmqvist, E., Omanović, V. & Urban, S. (2020). Organisation av arbetsmarknads och bostadsintegration [Organization of labor market and housing integration]. Report for Center for Business and Policy Studies (SNS).

Nielsen, R., Holmqvist, E., Dhalmann, H., Soholt, S. (2015). The interaction of local context and cultural background: Somalis' perceived possibilities in Nordic capitals' housing markets. Housing Studies, 30(3): 433-452.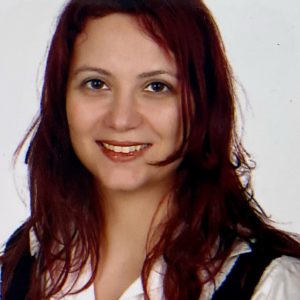 Ebru Karahan I am Associate Professor in Architecture and work as an Assistant Professor at Özyeğin University, Faculty of Architecture and Design (Turkey). I received my PhD, M. Arch and B.Sc. degrees in Architecture. I worked for various national and international construction firms. I have collaborated actively with researchers in several other disciplines of architecture. I have works published in several international and national books and journals. I have been involved with ENHR since 2006 and a co-chair of the Working Group "Energy Efficiency and Environmental Sustainability of Housing". I was one of the organizers of ENHR2010 Conference in Istanbul.
Motivation
Since I have been a member of ENHR I tried to encourage the new housing researchers to join the network and to strengthen dialogues with architecture and engineering researchers.
Publications
Karahan, E.E. Göçer, Ö., Göçer, K., Boyacıoğlu, D. (2021). An Investigation of Occupant Energy-saving Behavior in Vernacular Houses of Behramkale (Assos), Sustainability, 13 (23), 13476; https://doi.org/10.3390/su132313476.

Gocer, O. Shrestha P., Boyacioglu, D., Göçer, K. Karahan, E.E. (2021). Gentrification of the ancient city of Assos (Behramkale) in Turkey, Journal of Rural Studies, 87, 146-159.

Karahan, E.E. (2020). Women's Role in Housing Preferences, Choices and Decisions in Interdisciplinary Perspectives on Woman and Space in Turkey, ed. Gönül Bakay, Peter Lang GmbH, ISBN 978-3-631-80646-3.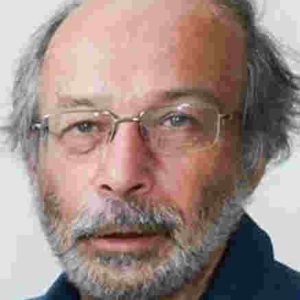 Iván Tosics (PhD, Managing Director of Metropolitan Research Institute in Budapest, Hungary) is an "urban explorer", eager to find interesting examples and good practices of cities to innovate urban development. Since his involvement in Eurocities (1998-2011) and URBACT (2008-onwards, as one of the Programme Experts) he is an enthusiastic believer in integrated and sustainable development, in which cities have to play a key role, both as local governments and as the natural leaders of functional urban areas and metropolitan territories. He strives to be an independent thinker who analyses EU-wide policies, exploring (as a critical friend) besides the achievements also their problems and deficiencies, from inclusion and sustainability angles. He is a passionate analyst of multi-level governance conflicts; e.g. how well-intended EU policies are miss-directed by national gatekeepers, and how financial support is misused by beneficiaries, especially local governments.
Motivation
Within urban issues housing is one of Iván's specific topic of interest. He is one of the 'founding fathers' of ENHR, having been member of the Coordination Committee ever since 1988, the official launch of ENHR. As a passionate photographer, he is using his photos to organize the ENHR Slide Competitions.
Publications
Tosics, I, Tulumello, S, 2021: Between markets and social rights: confused EU housing policies. In: Daniel Rauhut, Franziska Sielker and Alois Humer (eds, 2021) EU Cohesion Policy and Spatial Governance. Territorial, Social and Economic Challenges. Edward Elgar Publishing, UK-USA. pp. 244-259.

Tosics, I, 2020: Cities against the pandemic. FEPS COVID Response Papers #6. July 2020. https://www.feps-europe.eu/attachments/publications/feps%20covid%20response%20cities%20ivan%20tosics.pdf.

Tosics, I, 2019: Post-Socialist City. The Wiley Blackwell Encyclopedia of Urban and Regional Studies. April 2019. https://onlinelibrary.wiley.com/doi/10.1002/9781118568446.eurs0245.